How to add stuffing to your macramé pouf for a like-new shape and improved function
This pouf had lost its puff. It had been pulling double duty as a footrest and extra seating way back when we were able to have so many guests in our house that someone had to sit on a pouf. We currently have about a 3:1 chair-to-people ratio when guests (only my parents) visit. But in hopes that those fun parties will resume soon, I wanted to get the pouf back in shape.
It's macrame and doesn't have a removable cover for restuffing. I was nervous about unraveling the cord for fear that I wouldn't be able to re-knot it. I once made a macrame plant hanger about 30 years ago, so I thought maybe I should go for it.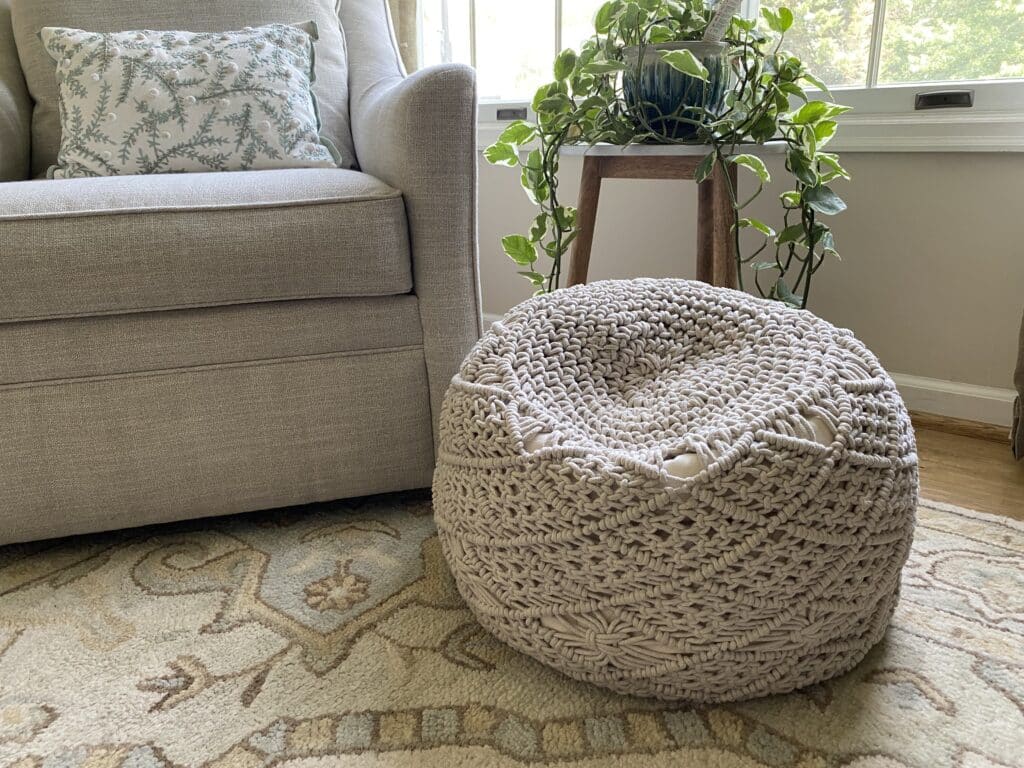 I found the center on the bottom of the pouf and peaked inside (Olive helped with this part). I could see that the long tails of the cords were stuffed into the bottom of the pouf. By pulling these cords through the hole, I could trace each cord to its origin and start to unravel the knots.
I continued this until I had a good view of the bean-filled liner. I was hoping it might have a zipper, but no such luck. I located the seam in the liner and carefully used a seam ripper to open the seam. If you do this, be sure to pull the fabric up and away from the beans in order to keep them in the pouf.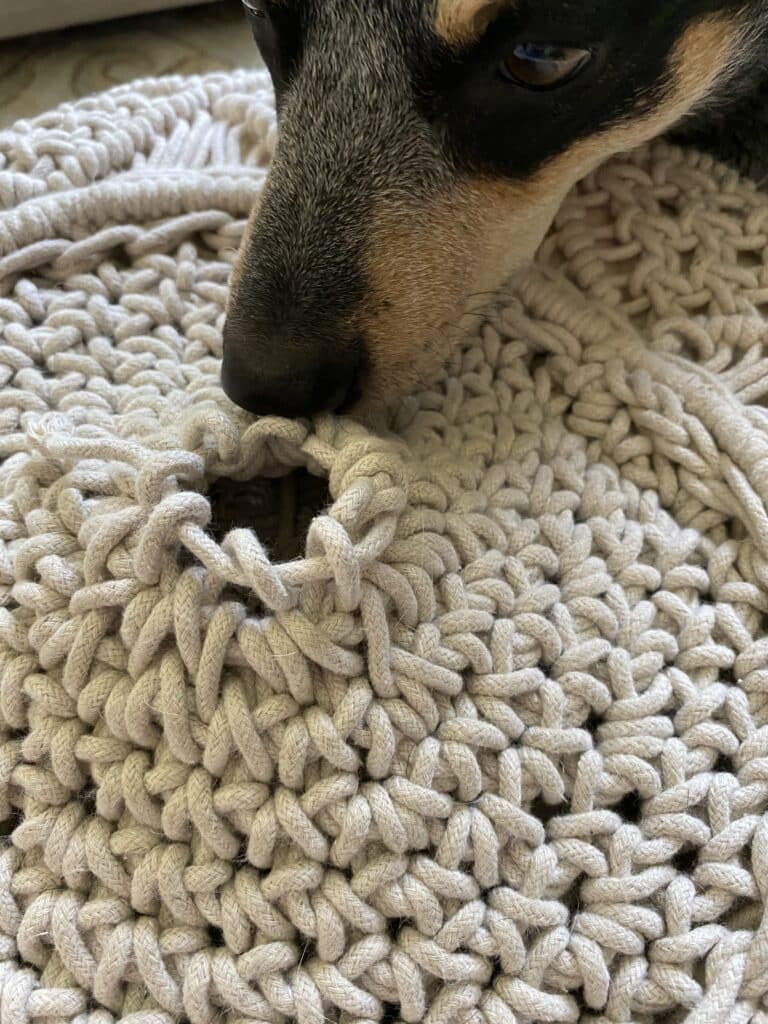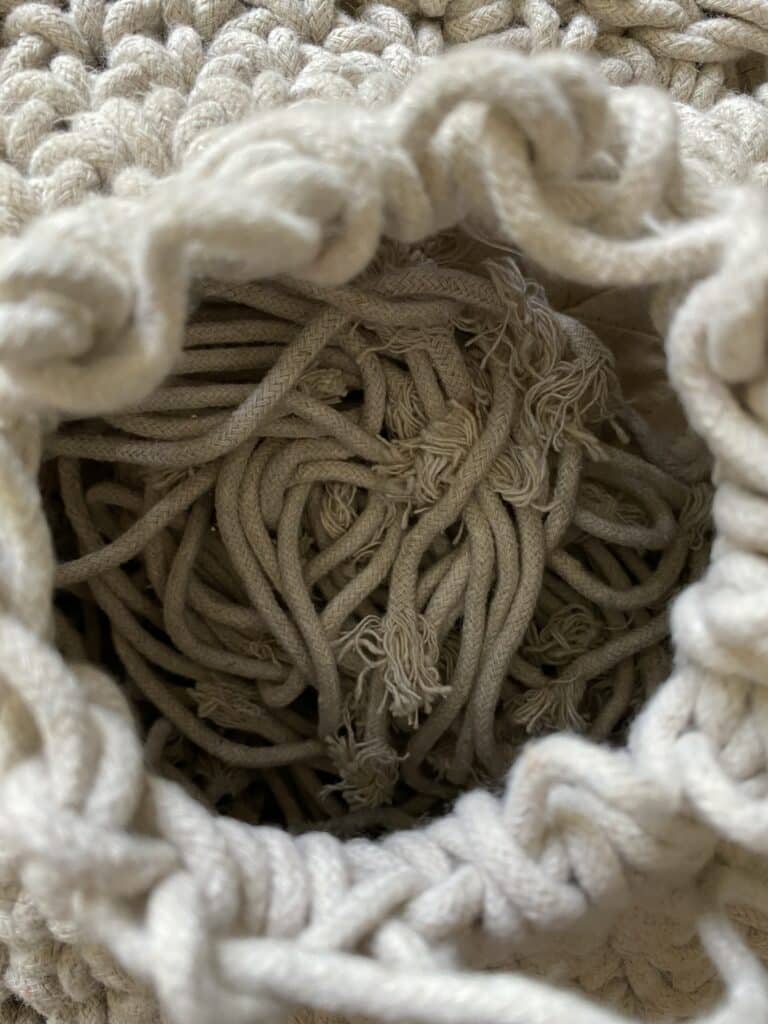 I did not want to add more beans because they seem to flatten quickly. I was going to use batting, but while searching for some, I came across two pillows that had seen better days. I cut the covers off of the pillows and found that they were stuffed with a batting-like material. I pulled it apart into chunks and began stuffing the pouf. Be sure to distribute the chunks evenly throughout the pouf. I held the chunks and pushed my arm through the beans in order to deposit chunks in the top of the pouf. The hardest part of this step is keeping the beans in the pouf! (insert photo)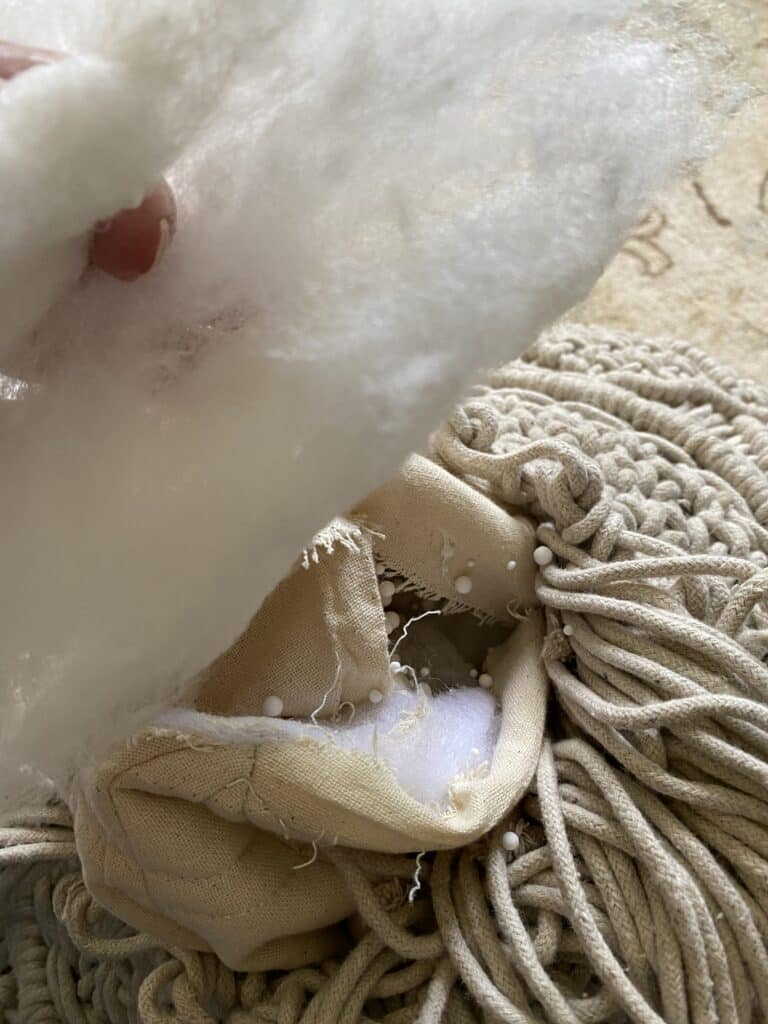 After the pouf was sufficiently stuffed. I resewed the liner seam. I used a long upholstery needle to do this. I then had to figure out how to reknot the macrame cords. This was easier than I expected. I tried to determine how it had been knotted, but in the end, I just used a large crochet hook to pull the cord through existing loops which resulted in new loops. I kept doing this util the hole was closed. It's not perfect, but it's the bottom and it doesn't show.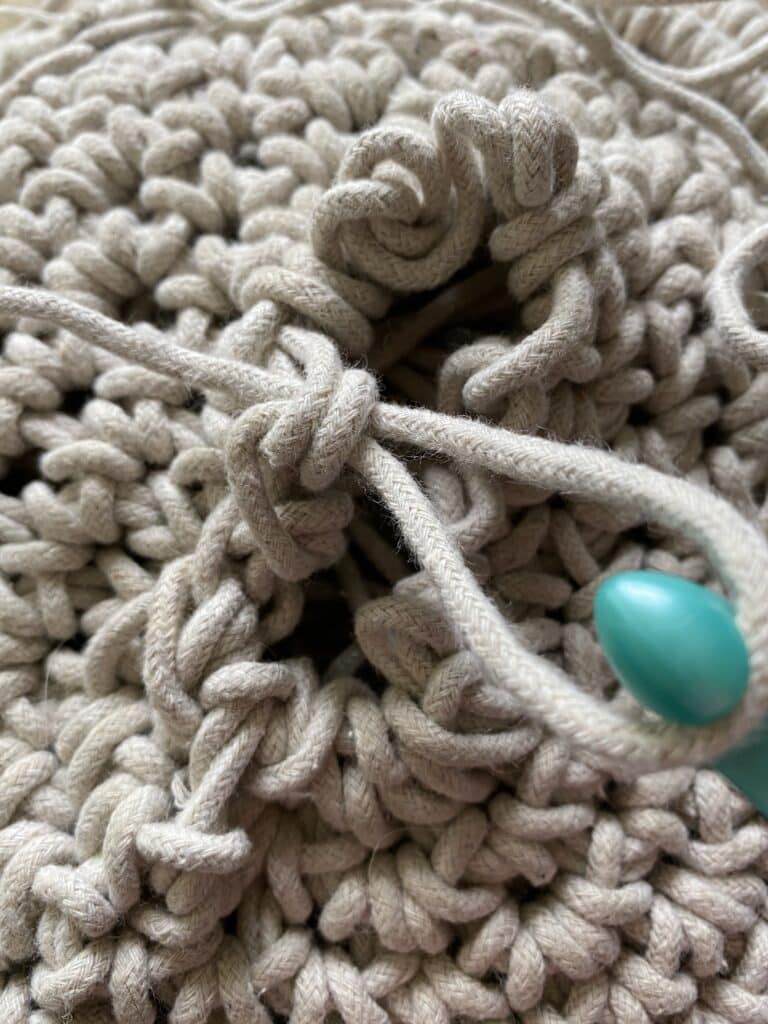 It looks like a new pouf instead of a sad sack, and it's poised and ready for party!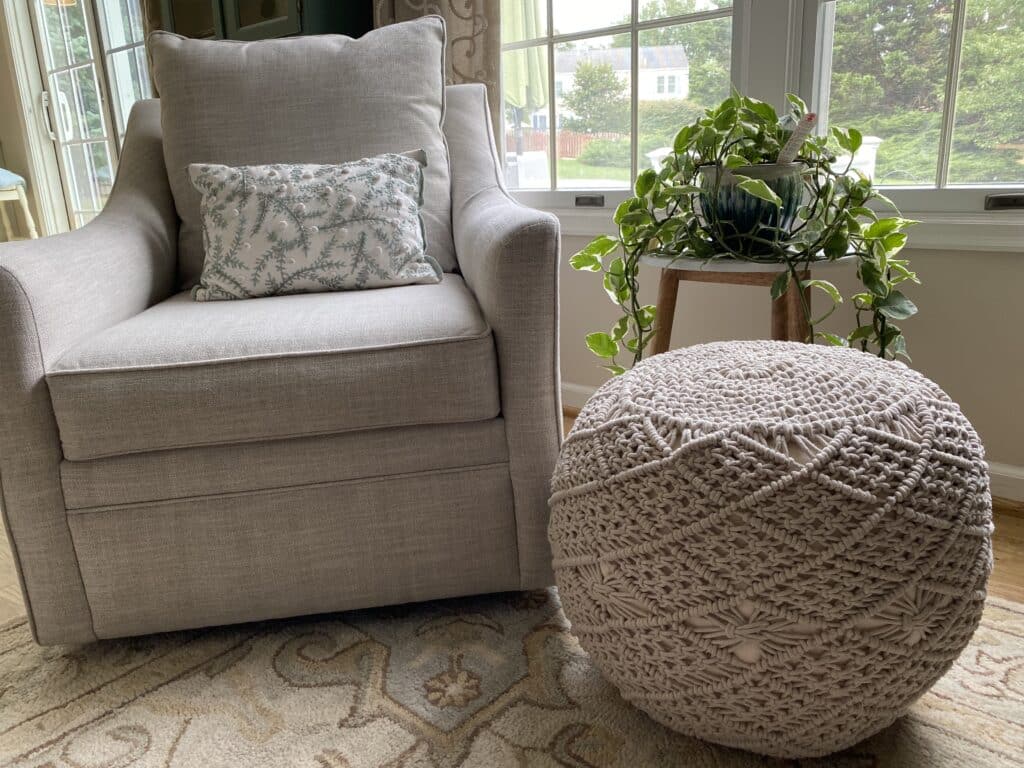 Add Your Heading Text Here