Welcome to the Virtual Book Club!
I join three bloggers during the fourth week of each month to share our interpretation of a different book.
On Thursday, we share a home-decor related post and follow
on Saturday with a culinary post, both inspired by the month's book.
The Help by Kathryn Stockett
If you've read "The Help" or have seen the movie, you know that it is set during the Civil Rights Movement of the 1960s. It follows Eugenia "Skeeter" Phelan, a recent graduate of Ole Miss, as she returns to her family's cotton plantation. Skeeter's beloved maid and nanny is no longer on the plantation, and nobody will tell Skeeter what happened to her. Further, she no longer fits in with the young, married women who were her lifelong friends, especially Hilly Holbrook, who had been Skeeters best friend. They have very different views on race, and Skeeter recognizes the true prejudices of her upbringing.
Skeeter's dream is to be a writer, and she pitches the idea of writing a book about the true stories of "the help" who work as domestic servants in the homes of wealthy southern families. She reaches out to a black maid, Aibileen, and encourages her to tell her story. Aibilieen agrees and encourages other maids to provide narratives of their experiences.
The Fundraiser Inspiration
One scene in "The Help" highlights a fundraiser that is put on by the Jackson Junior League and is known as the Annual Ball and Fundraiser. Hilly Holbrook is the the president of the club, and the book notes that "Everyone knows it is Hilly's night," referring to the fundraiser. The spoiled, snobby women portrayed in this book are motivated by the accolades they will receive by putting on the fundraiser. It also seems to be an event where everyone who is anyone wants to "be seen."
I have spent much of my career planning fundraisers–most of them for student scholarships. While many of the same people attend each year, they are there because they believe in the cause. While donors are recognized, the focus is on the students who are the recipients of the scholarships, not the individual or individuals who planned the event.
Choose a Theme
It's fun to have a theme for your fundraiser. It might tie into your cause, or it might be a consistent theme that has a different twist each year. The fundraiser that I work on has a Renaissance theme. We hang tapestries, serve a Renaissance-inspired menu (including turkey legs) and invite guests to wear Renaissance attire. We have "knighted" people who have made significant contributions to our organization.
A 1960s Themed Fundraiser
With inspiration from "The Help," I created a 1960s-style table. This would work as a theme for a library or creative writing department that features a different book as inspiration for its gala each year. It could also be fun for any organization to choose a different decade for each year's gala. Guests could be asked to dress in attire that fits the decade.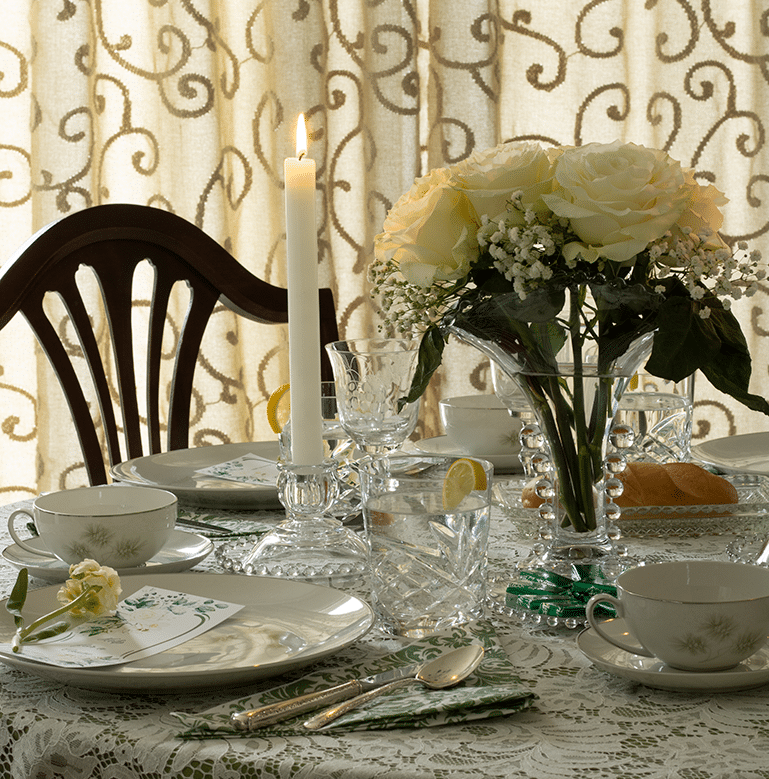 My table features china that my mother purchased from a door-to-door salesman in 1959. Candlewick crystal also takes center stage with candlesticks and the vase holding a rose arrangement. Candlewick was manufactured by the Imperial Glass Company from 1936 to 1984 with the highest sales in the 1950s and 1960s.
What Hilly Did Right
While her motivation is suspect, Hilly's fundraiser has several positive aspects.
1–She assembles a committee to assist with the planning.
2–It's an elegant evening with a nice dinner and dancing that will appeal to her donor base.
3–An auction is included as a way to make money in addition to the sale of tickets.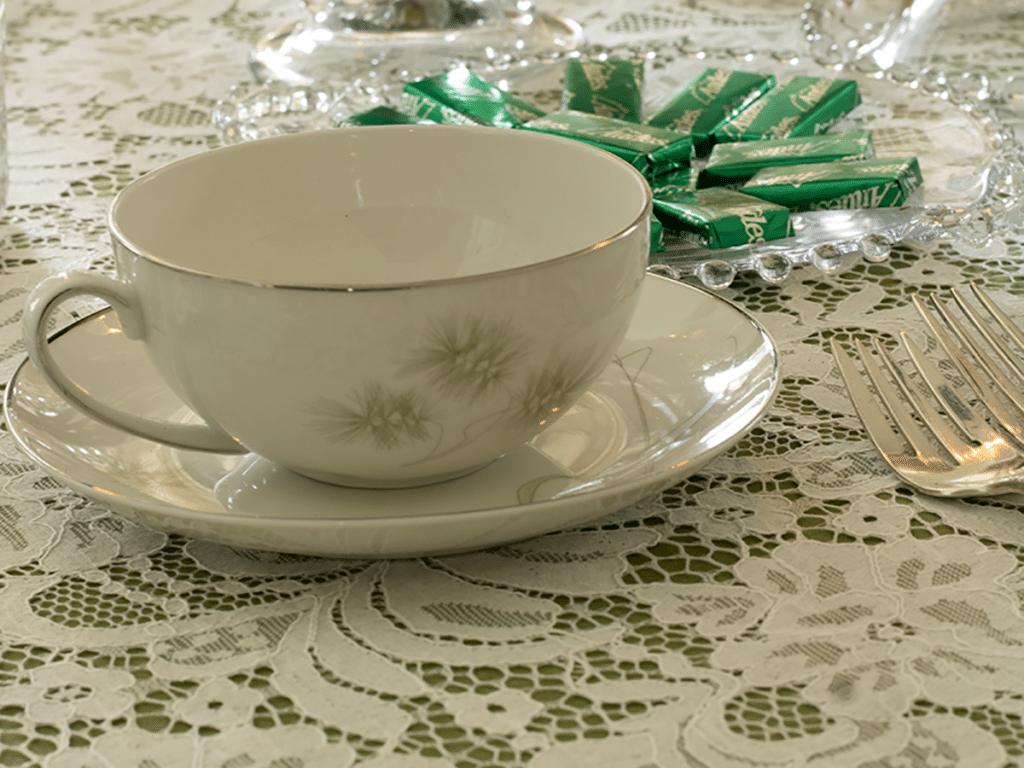 Tips for Planning a Fundraiser
Establish your fundraising goals
You may be planning an event for an ongoing need, such as scholarships, or you might be funding a specific capital project like a new building. Determine the estimated costs and determine a realistic target.
Know your donor base
Hilly obviously knew that her donors were the rich and famous of her town. They enjoyed having a reason to dress up for an elegant ball. Many fundraisers follow this format as higher-end donors may enjoy a fancy night out. But, if you want to reach a larger number of smaller level donors, you might want to consider a more casual event such as a picnic.
Assemble a committee and delegate jobs
Find people who are doers to be on your committee and give them clear assignments. The biggest job is soliciting donors and sponsors. Other categories include decorations, entertainment and promotion.
Secure sponsor support
Ticket sales alone will typically not get you to your fundraising goals. Sponsors provide the funds to defray the costs of the event, as well as boost your total funds raised. Create sponsor levels and offer benefits of sponsorship based on the various levels. For example, sponsors may receive a specific number of tickets based on their sponsorship level. They will also receive additional benefits such as their logo in the program. If your venue has digital screens, rotating logos on the screens throughout the evening of the event is a great way to highlight sponsors.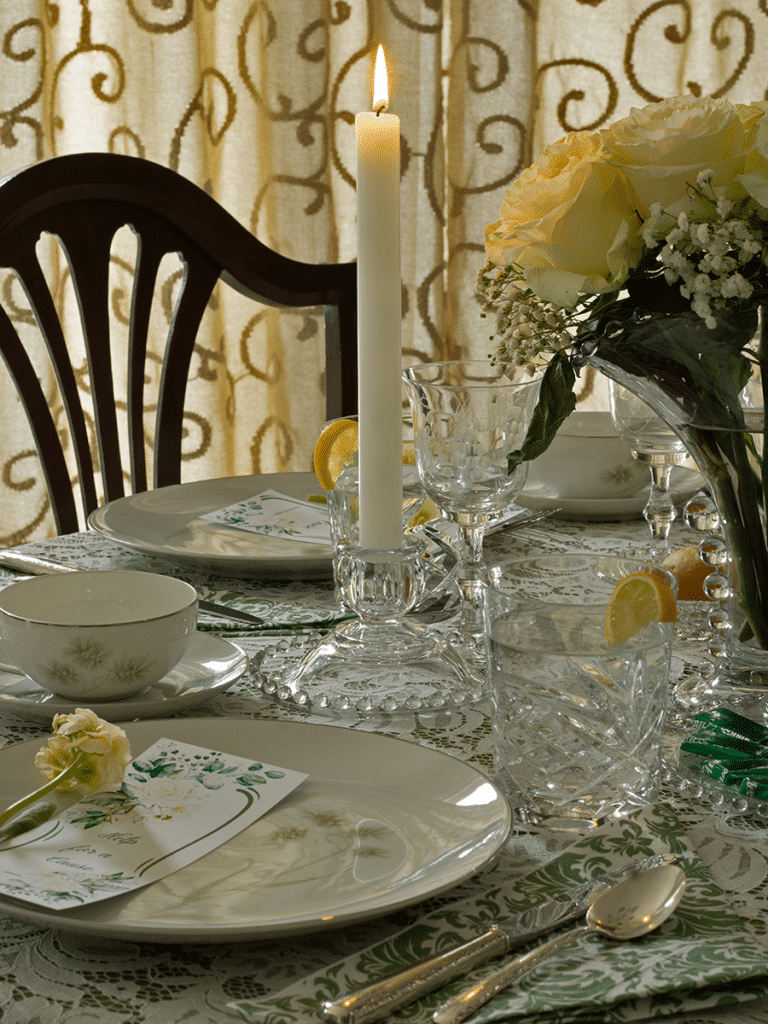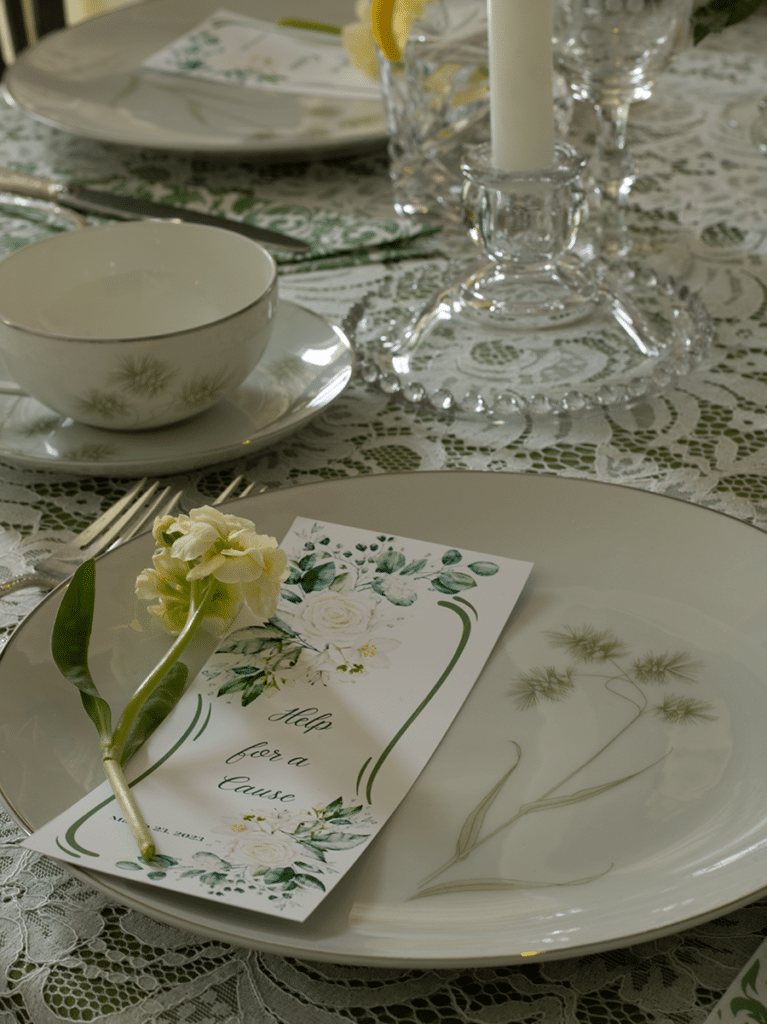 Create a fun experience for your guests
Plan the menu, entertainment and decor around your theme. In addition to setting the tables with a 1960s theme, hang artwork of the time. You could download photos of historical figures or celebrities form the 60s and frame them in thrifted frames. Set the tone and hire a band or DJ playing 1960s music. For entertainment, bring in a dance instructor to teach guests to do an iconic dance of the era–such as the shag for the 60s. Send guests home with a memento of the evening. I created pretty bookmarks and placed them at each seat. Sponsors could be listed on the backs of the bookmarks.
Feature the beneficiaries of the event
If possible, feature those who will benefit from the funds raised. For our scholarship fundraiser, we create a video of several of the award recipients talking about how the scholarship has helped them. A fundraiser for a free library might feature children in a reading hour. Videos work well, because it makes it easier to stick to a timeframe. This allows donors to see their contributions at work.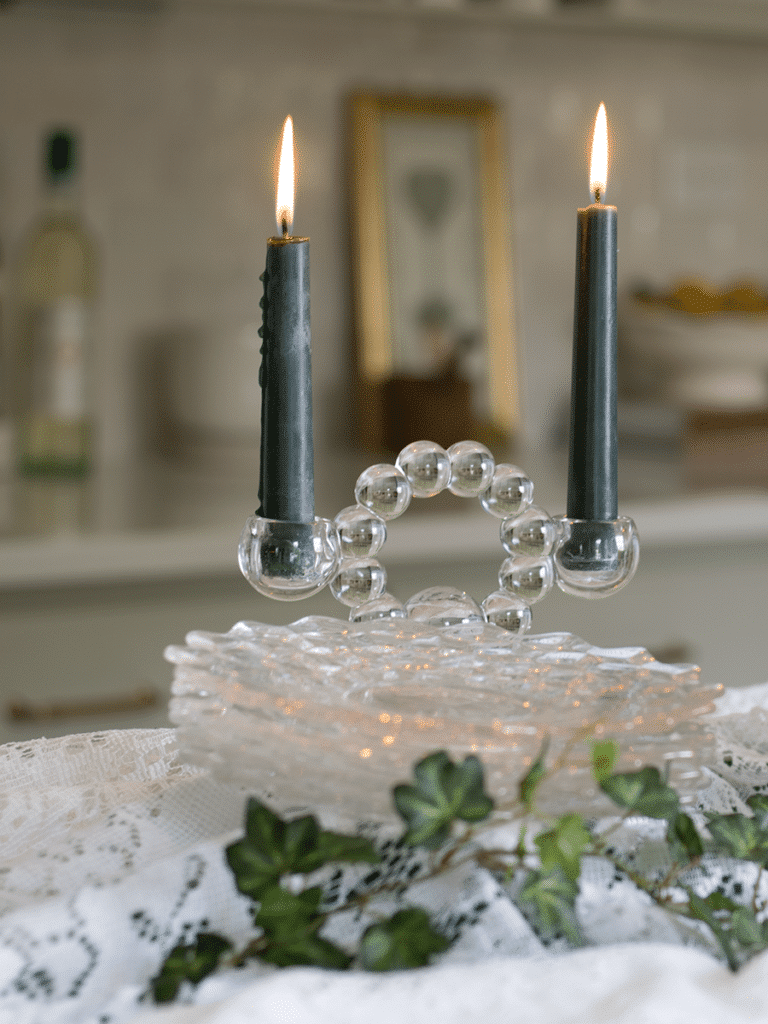 Optimize your fundraising potential with a silent auction
A silent auction could be added to most events. Provide guests with a bidding number when they check in. Set up auction items that have been donated throughout the room. They can even serve as decor. Guests can visit the auction tables throughout the evening and make their bids. As an example, I borrowed a mint model car from my father's collection. It is a 1957 Chevrolet convertible and similar to the car that Skeeter drove in the movie. I also paired crystal dessert dishes from the 60s with a candlewick candle stick as an auction item. A local florist may donate an arrangement a month or every other month as a prize that is up for bid.
The Virtual Book Club
Please visit my blogging friends to see what beautiful inspiration they have drawn from "The Help."